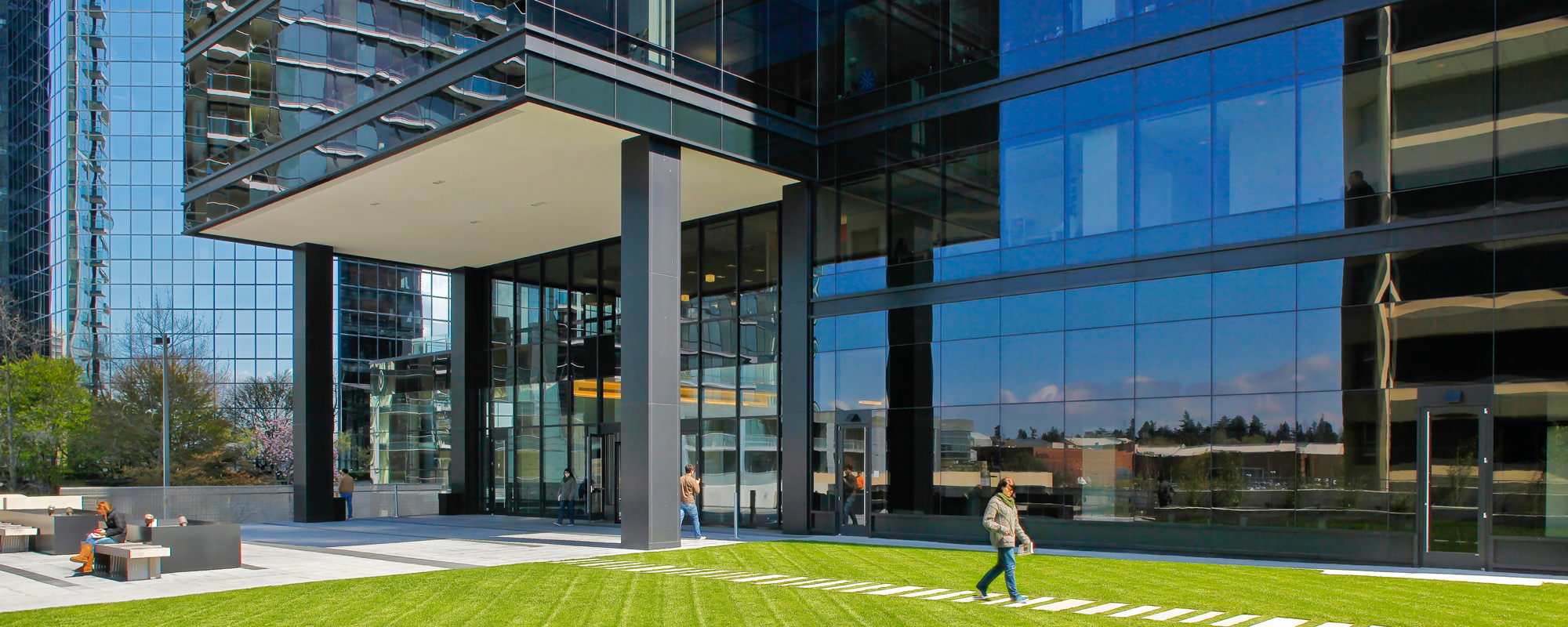 Location
Bellevue, Washington
Owner
Hines
General Contractor: Lease Crutcher Lewis
Structural & Civil Engineering: Magnusson Klemencic Associates
Mechanical & Electrical Engineering: ME Engineers
Landscape Architecture: Macleod Reckord
Lighting Design: Lighting Design Lab
Project Size
413,000 square feet
Project Status
Completed
Certifications
Certified LEED Core and Shell Gold
Services
Architecture, Interior Design
Centrally located in Bellevue's business district, the taut, interlocking building forms of Tower 333 integrate contemporary architecture with innovative workplace design for today's knowledge worker.
The first LEED Gold certified building in Bellevue for Core & Shell, the design incorporates sustainable features with a focus on maximizing daylight penetration into the office floor plates. Use of building information modeling supported an integrated process of design analysis and technical development of the exterior glazing system and demonstrated the advantage of 10-foot ceiling heights throughout the building, which have become a valuable tenant benefit.
The distinctive glass-clad forms hover above the street, dissolving into a highly transparent base that contains the building's public spaces and exposes the building's skeletal structure. Extensive amenities, including meeting, conference and retail uses expand the workplace environment, and the openness of the ground plane connects the activities of the building with its urban streetscape.
Photography: Lara Swimmer