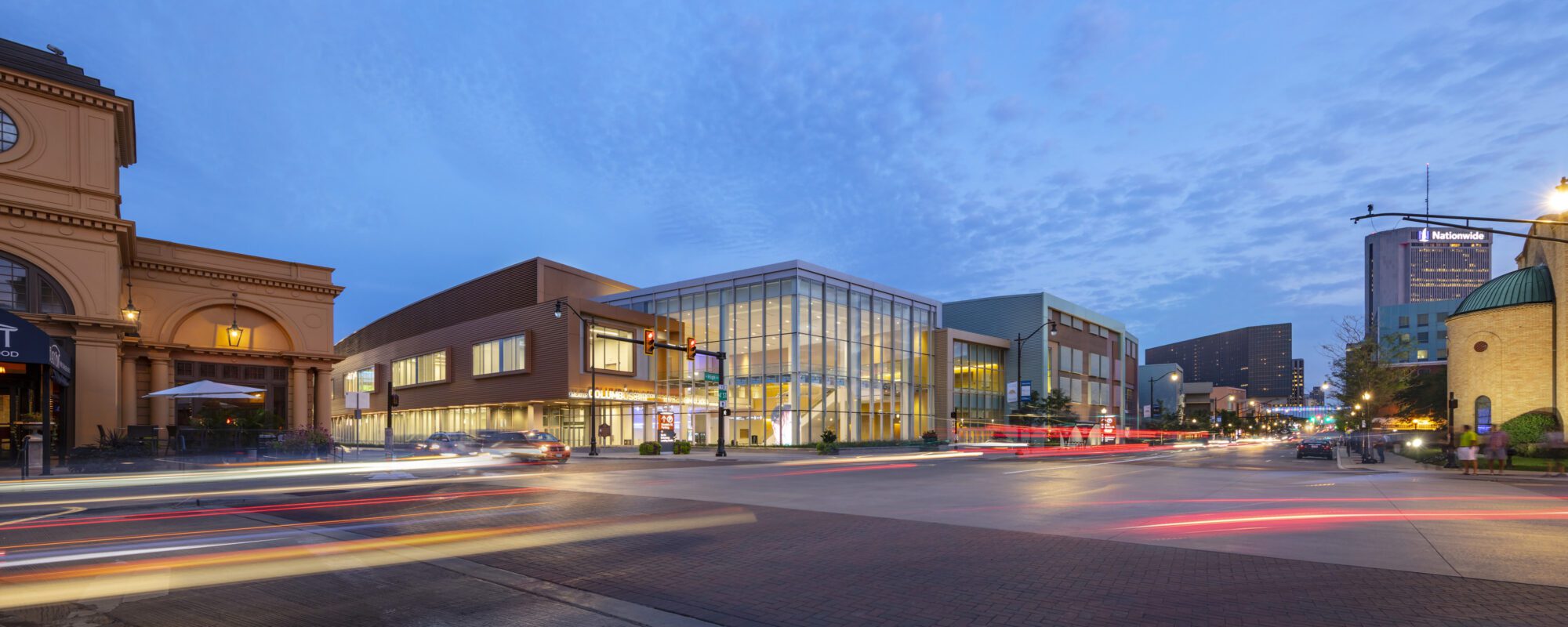 Greater Columbus Convention Center Interior Renovation and Expansion
Location
Columbus, Ohio
Owner
Franklin County Convention Facilities Authority
Associate Architect: Schooley Caldwell Associates
General Contractors: Corna Kokosing, Elford
Structural Engineering: Magnusson Klemencic Associates
MEP Engineering: Heapy Engineering
Civil Engineering: EMH&T, Korda/Nemeth Engineering
Landscape Architecture: MKSK
Lighting Design: Horton Lees Brogden Lighting Design
Graphics/Signage: Pentagram
Project Size
New area: 107,421 square feet
Renovated area: 821,008 square feet
Bridge length: 70 feet
Project Status
Completed
Certifications
Certified LEED New Construction Silver
Services
Architecture, Interior Design, Planning, Renovation + Adaptive Reuse
International commerce and technology have had a significant impact on the design of convention centers. The Columbus Convention Center Expansion and Renovation reflects a transformational overhaul of an emblematic civic complex. The renovation and expansion celebrate the original buildings while new architectural gestures enhance the existing sequence of spaces and can be tailored to a wide variety of local, regional, and international events.
This project adds 110,000 square feet of new space and renovates 800,000 square feet of the existing structure to complete the final build-out of a multi-building complex. A series of pre-function nodes along the main concourse create a sequence of public spaces that activate the architectural experience with the social energy of the event. These nodes are defined by luminous glass walls that reflect natural light from openings to the sky and street—providing internal daylight while further embellishing the building's external presence as a prominent civic venue.
The convention center's prominent new civic entry embodies the urban goals of its transformation. Areas of glass reveal the activity happening inside the building to the outside world, most notably where the transparent pavilion meets the exterior plaza. Designed to serve visitors and the surrounding downtown environment, the project's success is as much about how it engages the street as what happens inside. Overall, the various range of scales for the project required an effort that dissolves boundaries between commerce, urban planning, architecture, and interior design.
Photography: Brad Feinknopf, Tim Griffith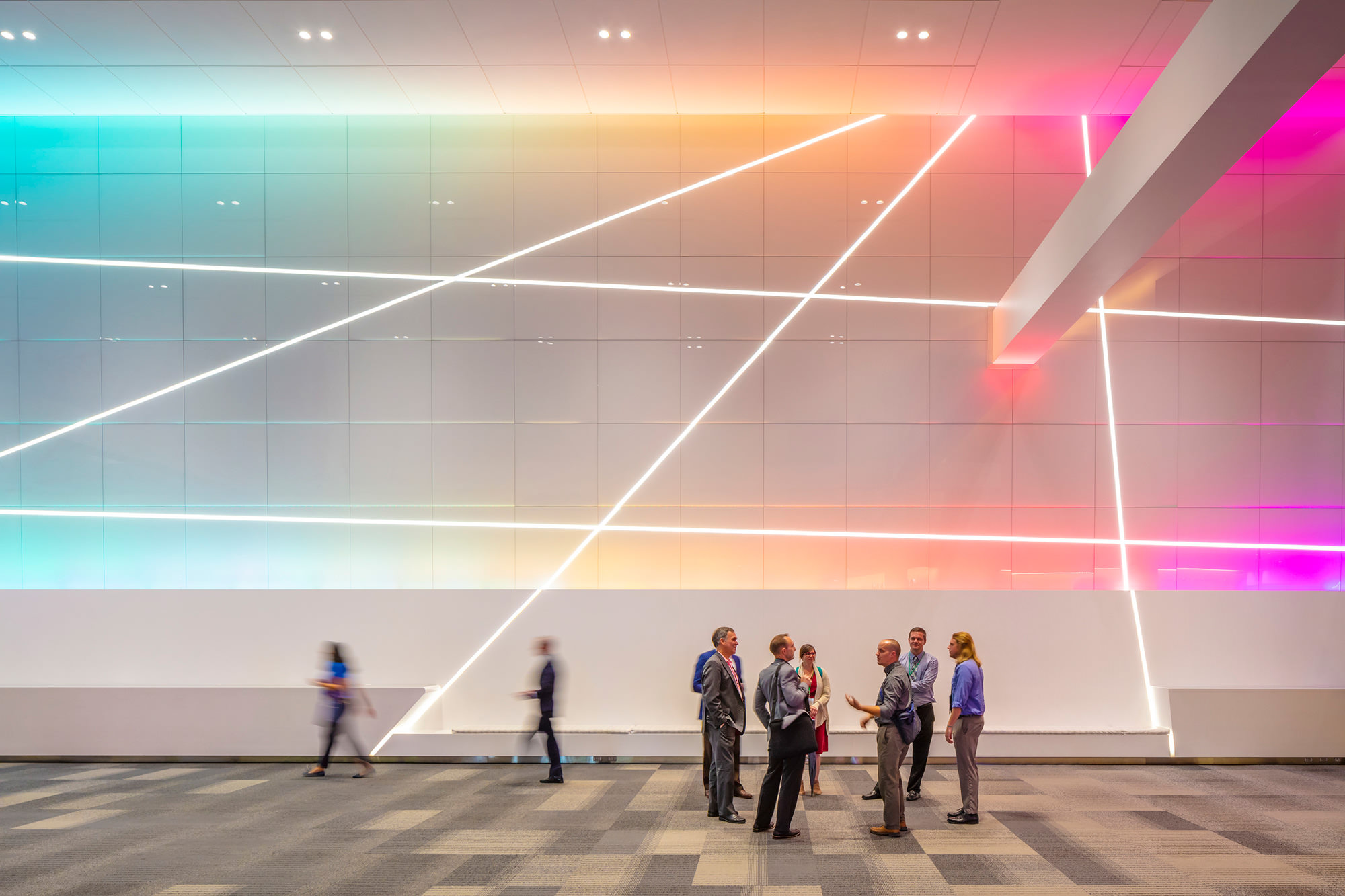 Throughout the facility, illuminated "node" walls along the main circulation spine mark areas of increased activity and mixing.