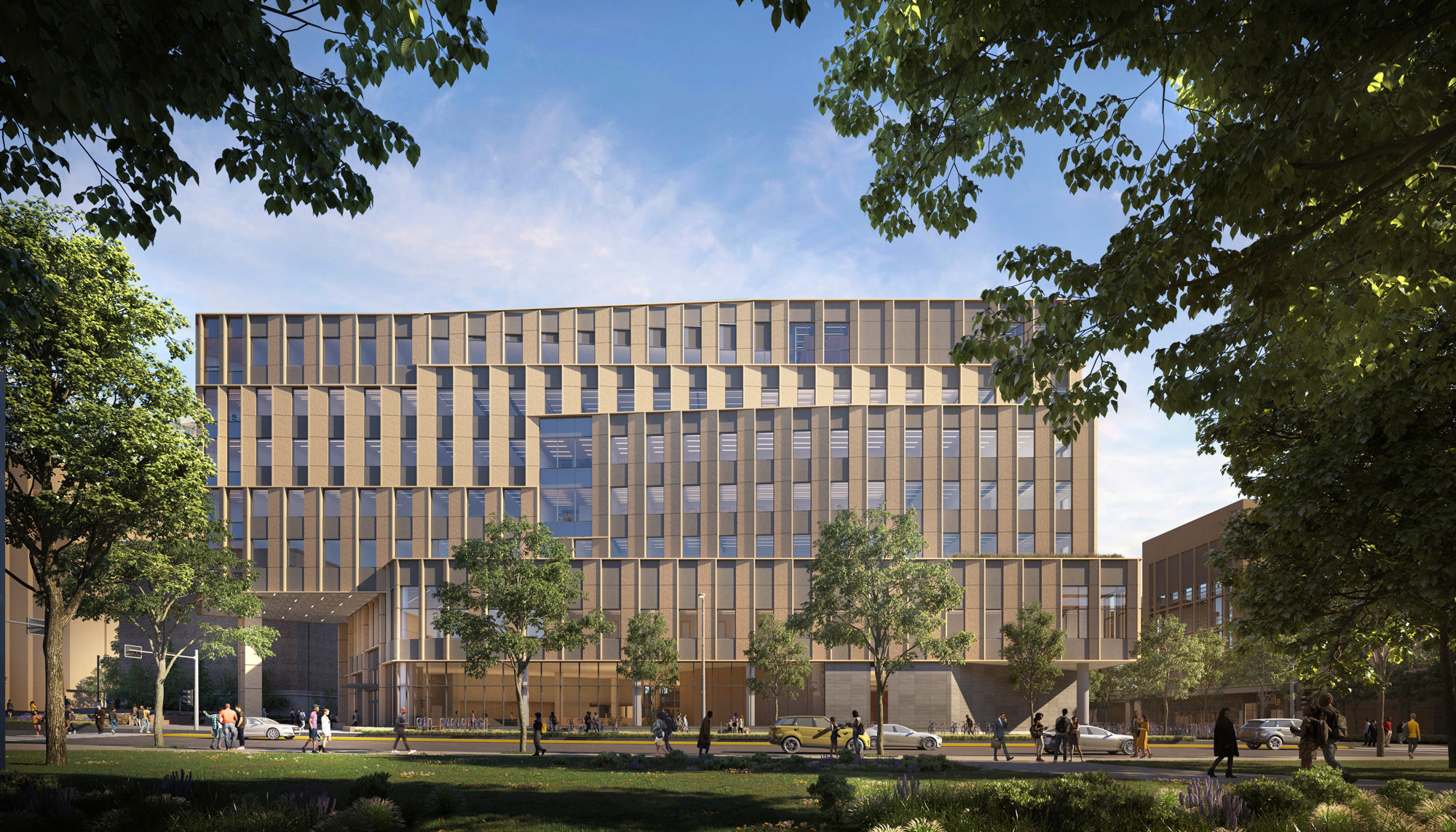 School of Computer, Data & Information Sciences
University of Wisconsin-Madison
Location
Madison, Wisconsin
Owner
University of Wisconsin-Madison
Associate Architect: Kahler Slater
Structural Engineering: Thornton Tomasetti
ME Engineering: Affiliated Engineers, Inc.
Plumbing Engineering: IBC Engineering
Civil Engineering: GRAEF
Landscape Architecture: Confluence
Lighting Design: Horton Lees Brogden Lighting Design
Project Size
325,000 square feet
Project Status
In Progress
Certifications
Targeting LEED New Construction Platinum
Services
Architecture, Interior Design, Planning
The new School of Computer, Data & Information Sciences (CDIS) building is intended to be a lighthouse for innovation. The project will enable diverse stakeholders to collaborate, teach and discover at the intersection of technology and humanity. By co-locating the departments of Computer Sciences and Statistics, and the Information School together with the American Family Insurance Data Science Institute under one roof, the new CDIS building will be a destination for industry partnerships, foster K-12 outreach and expand programmatic and research relationships on campus and beyond.
The architecture has been organized to enable three key ecosystems to flourish together—a Research Ecosystem, a Learning Ecosystem, and a Student Ecosystem. A flexible community space, vertically connected across several levels, fills the center of the building, creating visual and physical connections. This space is punctuated by collaboration spaces and specialty research spaces to promote connection, and to celebrate the research life. The design is intended to facilitate intellectual collisions—across Departments and campus, between faculty and students, and across the institutional boundary—that underlie the CDIS mission.
The building will strengthen ties to the campus with its terraced form and pedestrian enhancements to Orchard Street. The project will promote innovation and new connections in Wisconsin and beyond.
"The School of Computer, Data & Information Sciences is a place where our faculty and students will shape the way technology influences and enriches our lives."
– Rebecca Blank, UW–Madison Chancellor