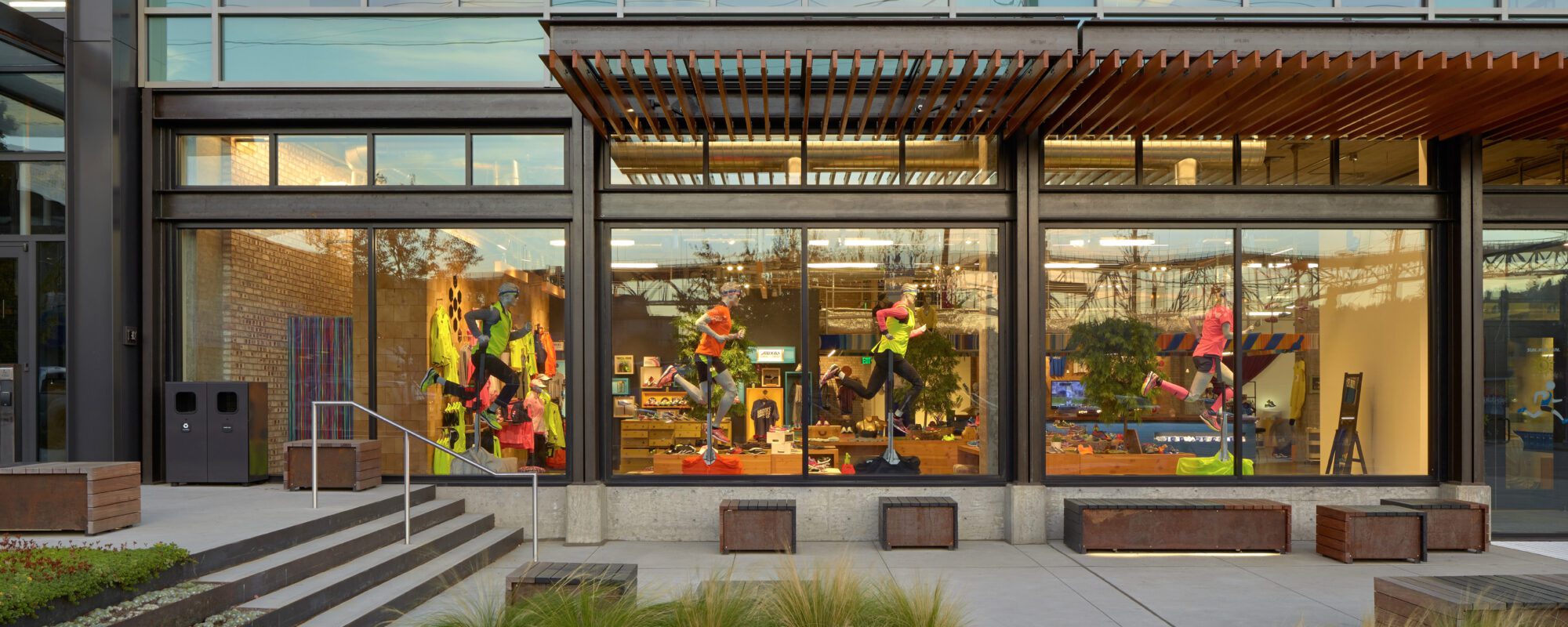 Brooks Sports Headquarters Building
Location
Seattle, Washington
Owner
Skanska
General Contractor: Skanska Construction
Structural Engineering: DCI Engineers
Mechanical & Electrical Engineering: WSP Flack & Kurtz
MEP Contractor & Sustainability: McKinstry Co.
Civil Engineering: KPFF Consulting Engineers
Landscape Architecture: Swift Company LLC
Project Size
131,000 square feet
Project Status
Completed
Certifications
Certified LEED Core and Shell Platinum
Services
Architecture
The Brooks Sports Headquarters building is the first project to use the City of Seattle's Living Building Pilot Program, requiring 75% reductions in energy and domestic water consumption, 50% on-site stormwater reuse, wide-ranging contributions to the public realm and ecology of the site, as well as a built-in post-occupancy monitoring program. The building achieves all these benchmarks while adhering to market-rate rental pricing, demonstrating profit potential for the future of sustainable development. Conceived as an urban trailhead, the ground level plan establishes a community plaza on the Burke-Gilman bike and pedestrian trail, a 27-mile connector through the heart of the city. The project fuses the tenant's philosophy of promoting active outdoor life with a heightened sense of connectedness with the environment, including a public dashboard system that exhibit data on daily consumption patterns.
The project site, at a key intersection of two eclectic neighborhoods, was chosen for its visibility, opportunity for place-making, and potential as a vibrant community connector. The design emphasizes 8,500 square feet of open space at the street level, creating a gracious civic plaza supporting retail on 3 sides of the 5-story building. A grand exterior stairwell, clad in energy-efficient glass, connects the four office floors with the street, celebrating the act of taking the stairs and creating a close relationship between the tenant and the community.
Photography: Adam Hunter, Doug Scott, Virtuance
Selected Awards
2015 ENR Northwest Best Projects, Green Projects Category
2014 NAIOP, Washington State Chapter Office Development of the Year