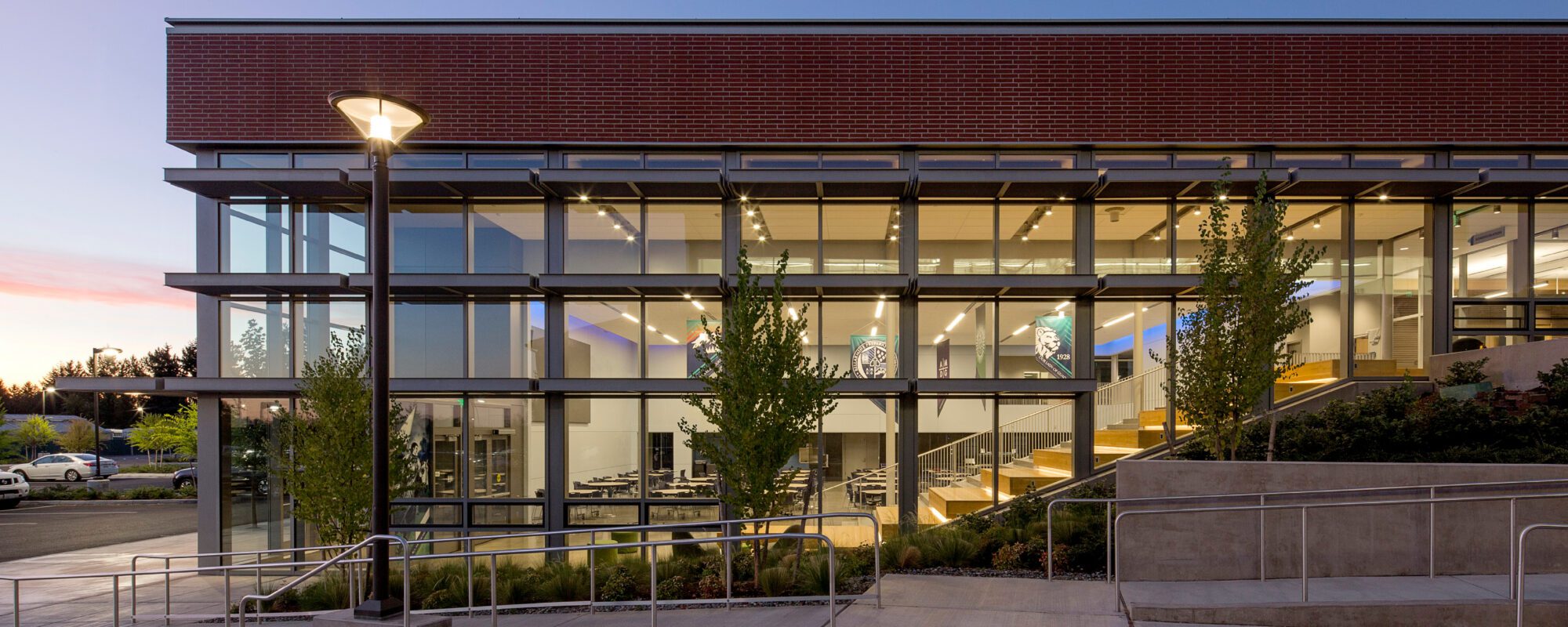 Bellarmine Preparatory School
Location
Tacoma, Washington
Owner
Bellarmine Preparatory School
General Contractor: FORMA Construction Company
Structural Engineering: PCS Structural Solutions
MEP Engineering: PAE Consulting Engineers
Civil Engineering: AHBL
Landscape Architecture: AHBL
Lighting Design: Luma Lighting Design
Project Size
21,200 square feet
Project Status
Completed
Services
Architecture, Interior Design, Planning
The Bellarmine campus sits on a 42-acre site that has been developed, renovated, and altered over time since the first building was built in 1928, resulting in collegiate style campus. LMN's work with the Bellarmine community has involved extensive work with members of the Board of Directors, the Master Plan Guiding Team, faculty, staff, students, and the Jesuit community.
Creating a new "front door" for Bellarmine in its urban setting, the facility consolidates student services into a dynamic hub of social interaction. An interior stair, nestled into the slope of the site, connects layers of student activity, provides enticing perches for student interaction and collaboration, and integrates into the existing terraced campus landscape. Extensive daylighting and natural ventilation further connect the activity of the building to its environment and enhance student activity.
The program includes informal student lounge space, activity spaces for student clubs, leadership-focused seminar spaces, a multi-use assembly/cafeteria with capacity for more than 500 students, student-focused administrative offices, counseling offices, and the diversity office. Students engaged in activities such as student government, club leadership and a variety of extracurricular activities have a dedicated space to gather and connect — a point of integration for diverse groups of students from all over campus, as well as a safe and secure place to gather before and after school.
Photography: Jeremy Bittermann