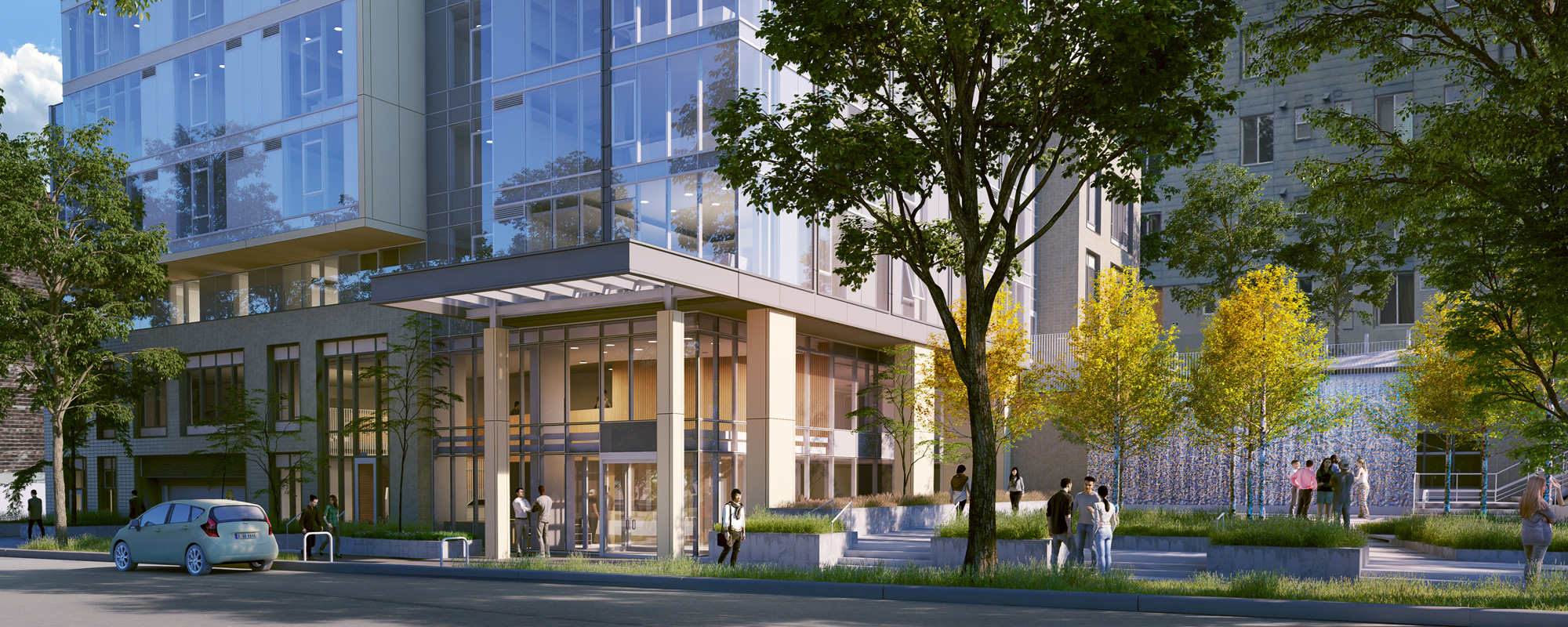 800 Columbia Residential Tower
Location
Seattle, Washington
Owner
Daniels Real Estate, LLC
General Contractor: Andersen Construction
Structural & Civil Engineering: Coughlin Porter Lundeen
MEP Engineering & Lighting Design: Rushing, Co.
Landscape Architecture: Hewitt
Interior Design: Robin Chell Design
Project Size
295,000 square feet
Project Status
In Progress
Certifications
Targeting LEED New Construction Silver
Services
Architecture
Nestled amid the bustling activity of downtown Seattle and the cultural amenities of Capitol Hill, 800 Columbia offers a residential oasis within its urban setting. Coupling a residential tower and a park, nearly half of the planned development will be reserved for a two-tiered Open Space Park, an extraordinary amenity for the First Hill neighborhood. The building features an iconic roof-line that complements the skyline, while a consistent material palette across the podium relates to the existing urban fabric, creating a human-scaled, pedestrian-friendly relationship to the street and adjacent park.
Located between Columbia and Marion streets, 800 Columbia is a short walk to Downtown business centers and the myriad culture and nightlife options available on Capitol Hill. The new tower includes 271 residential units, with one level of lobby and fitness space, one level of roof deck amenities, four levels of below-grade parking, and lobby bicycle storage. Adjacent to the tower, a 9,000 square foot, two-tiered Open Space Park offers west-facing views of Downtown and the Puget Sound. This significant outdoor "third place" provides residents and neighbors with a reprieve from high-density, hyper-urban living, in addition to the many amenities that come with that lifestyle.