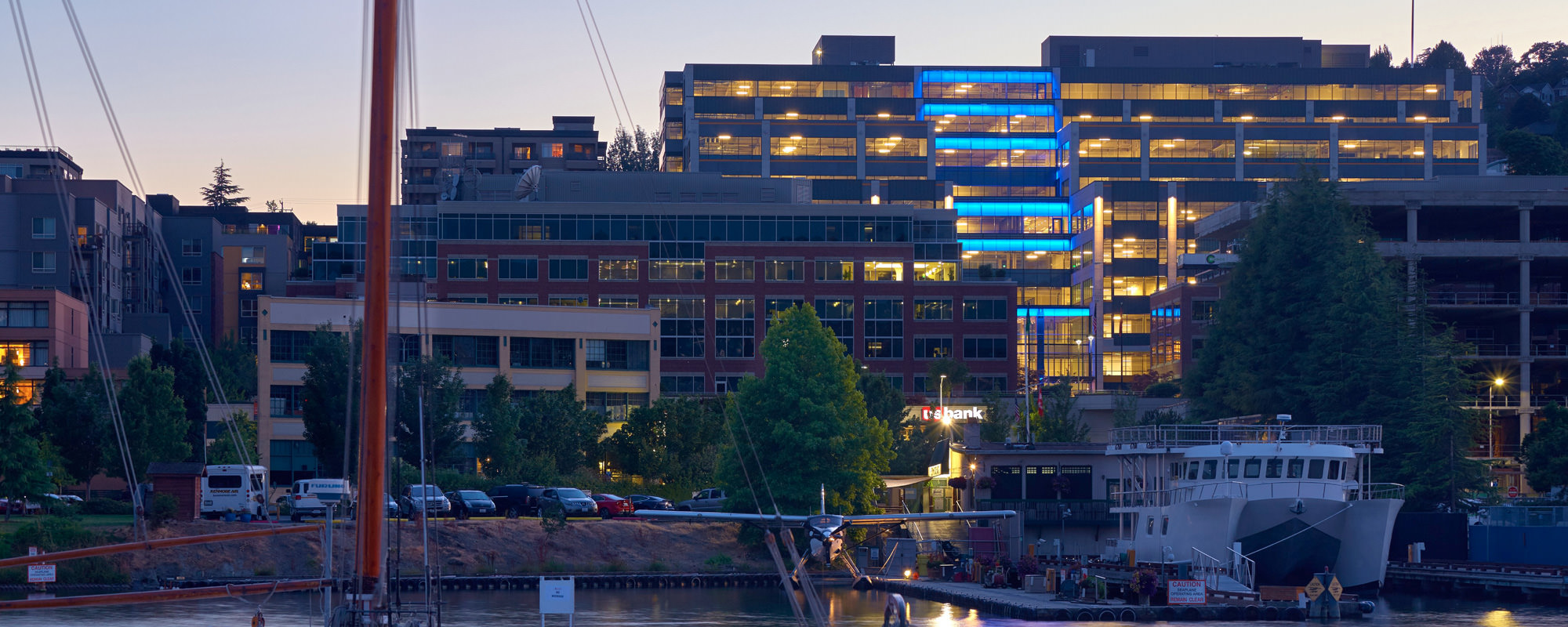 Location
Seattle, Washington
Owner
Capstone Partners, LLC
General Contractor: JTM Construction
Structural & Civil Engineering: Coughlin Porter Lundeen
Mechanical & Plumbing Engineering: Holaday-Parks, Inc.
Electrical Engineering: Prime Electric
Landscape Architecture: Brumbaugh & Associates
Lighting Design: Lighting Designs, Inc.
Graphics/Signage: Studio SC
Project Size
346,000 square feet
Project Status
Completed
Certifications
Certified LEED Core and Shell Gold
Services
Architecture, Interior Design
One of Seattle's best-located new office buildings developed by Capstone Partners, Dexter Station overlooks Lake Union from the lower slope of Queen Anne Hill, commanding a true 270-degree view that captures the city at its finest. Wide, landscaped outdoor terraces and continuous windows on all sides give tenants a constant connection to the city, while expansive, open floor plans make every seat the best in the house.
Embedded into the hillside along Dexter Avenue, the building's 10 stories are stacked in a stair-step arrangement that creates outdoor terraces. Floor sizes range from 22,000 to 53,000 sf with 13 to 14-foot ceilings, providing ideal flexibility for open-office workspace design and an abundance of daylight and views from every seat. The ground-level Great Room includes retail space, as well as a conference facility, key-access athletic center, secure bike storage, and locker room facilities.
The LEED Gold office design emphasizes the stunning natural assets of the site, with sweeping postcard views of Seattle's downtown skyline, Space Needle, Lake Union, and surrounding neighborhoods. Landscaped terraces provide a mix of sustainability performance as well as flexible social space for informal activities and events.