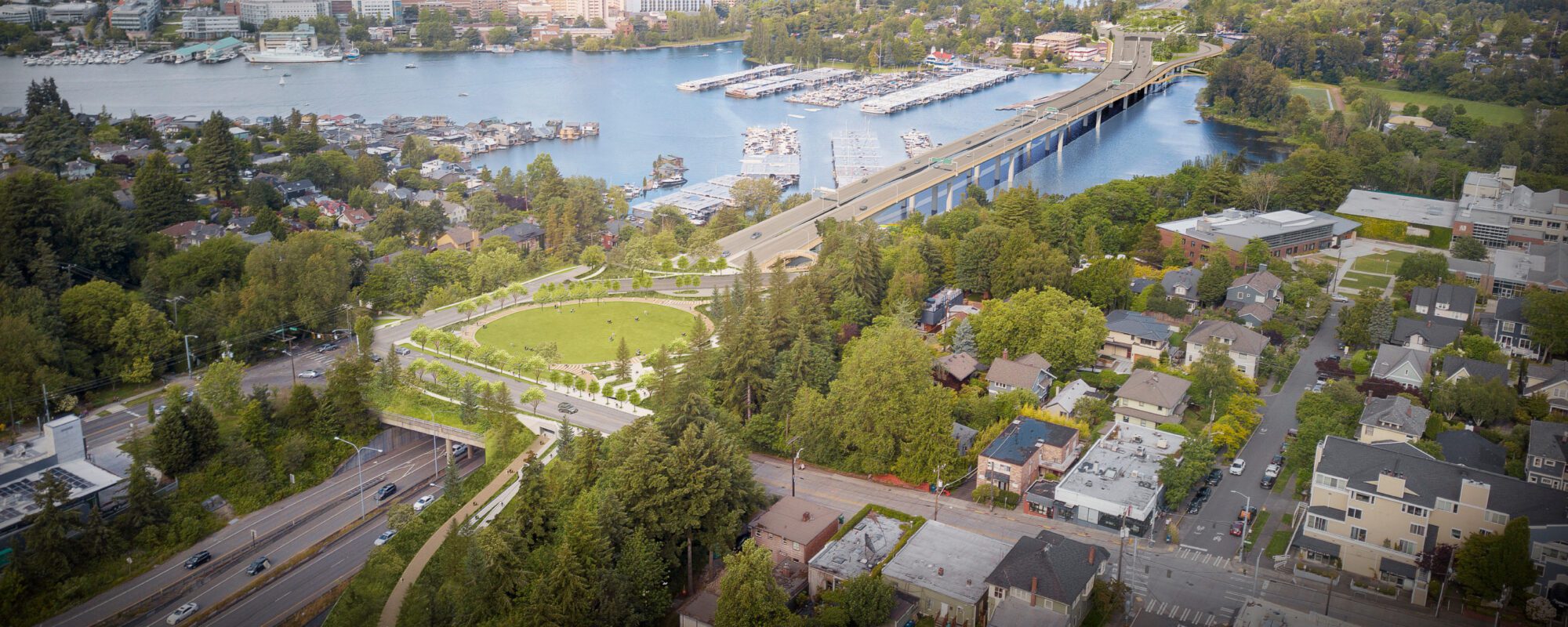 State Route 520 Seattle Lids and Bridges
Location
Seattle, Washington
Owner
Washington State Department of Transportation
Prime Consultant: HDR Engineering (Structural and Civil Engineering, Landscape Architecture)
Construction Manager: KBA
Design-Build Contractor: Interwest Construction Inc.
Mechanical Engineering: Tres West Engineers, Inc.
Electrical Engineering: Stantec
Landscape Architecture: Parametrix
Lighting Design: Horton Lees Brogden Lighting Design, Stantec
Traffic Consultant: Parsons Brinckerhoff
Artist: Norie Sato
Project Size
53.1 Acres
Project Status
In Progress
Services
Urban Design
More than 50 years ago, State Route 520 (SR 520) divided some of Seattle's most historic neighborhoods to create a connection over Lake Washington to the growing Eastside communities. This project aims to reknit Seattle's residential and open space fabric while upgrading the lifeline structure of SR 520 to be seismically and environmentally resilient, multi-modal, and forward compatible with future transit.
LMN's work on the project includes 30% design, planning, and RFP document procurement for an interconnected system of lids and land bridges that enable and host a never-realized Olmsted plan for major boulevards, parks, and open spaces. Through these LMN has coordinated with various stakeholder groups, public agencies, and members of the public to design the plazas, outlooks, bicycle and pedestrian networks, transit facilities, and finishes for the Seattle based portion of this corridor.