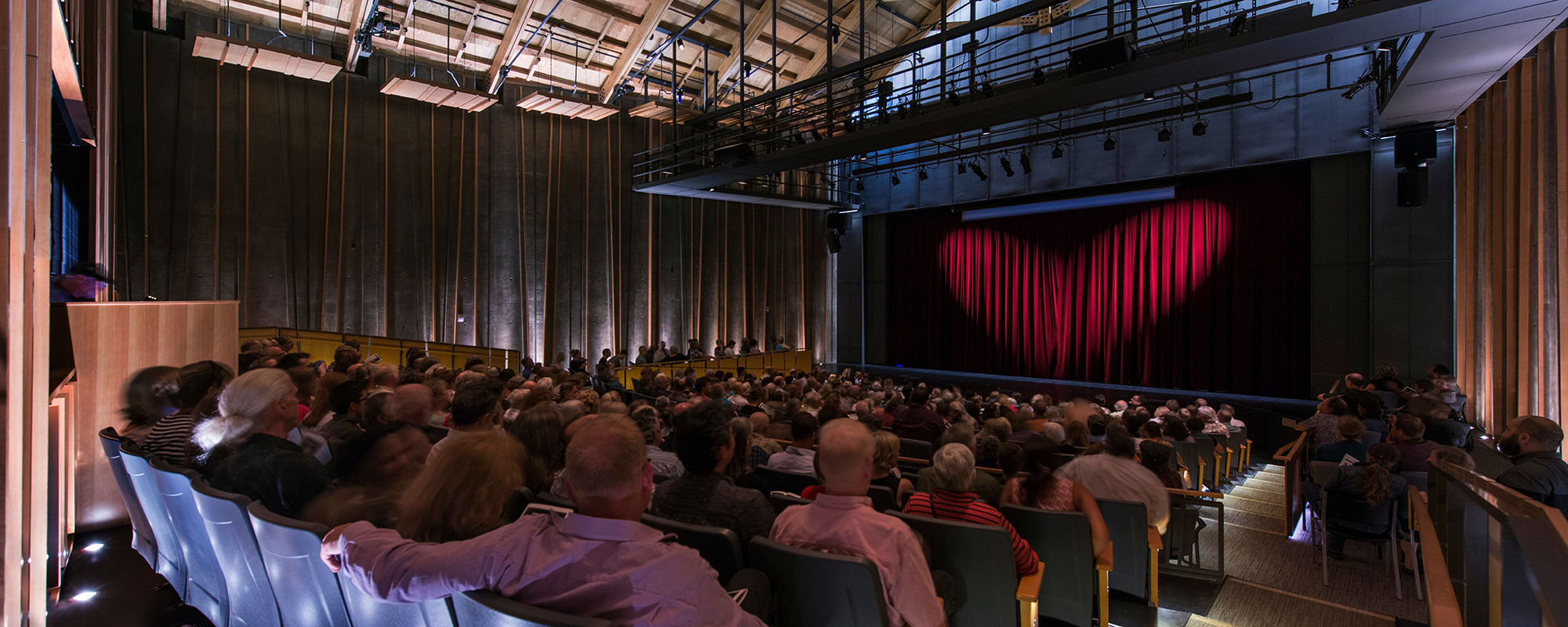 Vashon Center for the Arts
Location
Vashon Island, Washington
Owner
Vashon Allied Arts
Project Management: Robinson Company
General Contractor: Sellen Construction Company
Acoustics: Sparling
Theater Planning: Shalleck Collaborative Inc.
Structural Engineering: Lund Opsahl LLC
Mechanical Engineering: CDi Engineers
Electrical Engineering: Sparling
Civil Engineering: AHBL
Landscape Architecture: Murase Associates
Lighting Design: Candela
Project Size
23,474 square feet
Seating Capacity
300 auditorium
Project Status
Completed
Certifications
Certified LEED New Construction Silver
Services
Architecture, Interior Design
Vashon Center for the Arts is a multi-purpose performance space that establishes a vibrant, inviting civic presence as the center for arts events on Vashon Island. The new facility expands the arts campus of Vashon Allied Arts, headquartered at the historic Blue Heron Arts Center constructed in 1912, and progresses its mission to serve the multiple generations of visual and performing artists on the Island. As part of the expansion, two acres of adjacent wetlands are restored to serve as an interpretive center and sculpture garden, creating a five-acre campus encompassing both buildings.
The exterior character of the building draws on the unique community traditions of Vashon Island, emphasizing natural materials and Pacific Northwest craftsmanship blended with modern detailing appropriate to a destination regional arts center. A long-gabled roof -- a familiar form on the island—shelters the majority of the structure, its open end infilled with large transparent windows defining the lobby pre-function spaces facing the street. Natural light floods these spaces by day, while at night the interior lighting glows as a community lantern.
Photography: Ed LaCasse, Kevin Scott