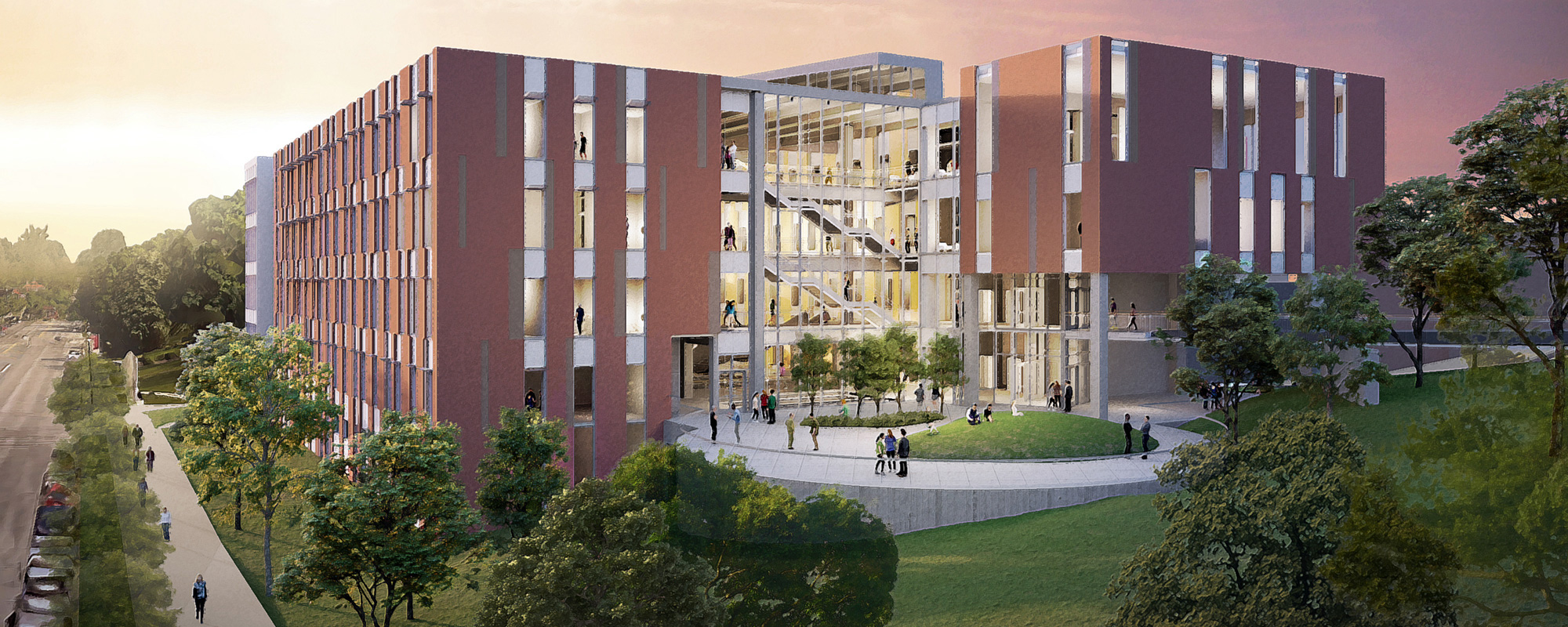 Clifton Court Hall
University of Cincinnati
Location
Cincinnati, Ohio
Owner
University of Cincinnati
Architect of Record: KZF Design
General Contractor: Messer Construction
Structural Engineering: Buro Happold
MEP Engineer of Record: PEDCO E&A Services
MEP Designer: Buro Happold
Civil Engineering: Buro Happold
Landscape Architecture: MKSK Studios
Lighting Design: Buro Happold, Studio Lumen
Graphics/Signage: Harris Architects
Acoustic Design: Threshold Acoustics
Project Size
185,377 square feet
Project Status
In Progress
Certifications
Targeting LEED New Construction Silver
Services
Architecture, Interior Design, Planning
Located on the prominent academic ridge of the historic University of Cincinnati campus, Clifton Court Hall unifies social science programs into a multidisciplinary research and education facility. The new building brings together seven academic departments—coalescing faculty workspace, specialized lab spaces, administrative offices, classrooms, and collaboration areas to foster a vibrant ecosystem of research, learning, and social engagement.
The design emphasizes functional flexibility in response to the multiplicity of program needs and continually evolving pedagogies. In addition to serving the resident populations, more than 1,000 classroom seats augment the campus-wide classroom stock, including a mix of flexible flat-floor, lecture, and auditoria spaces. The large community atrium anchors a series of collaboration spaces and team rooms, interconnected by open internal circulation.
Externally, program organization and building form mediate the sloping topography to engage active pedestrian pathways, extending campus circulation patterns into and through the facility. Responding to the unique campus context, the building extends the visual language and material palette of the central campus to the west, towards downtown Cincinnati, and provides a visual terminus to the north end of the Clifton Yard.