Convention Center Ballrooms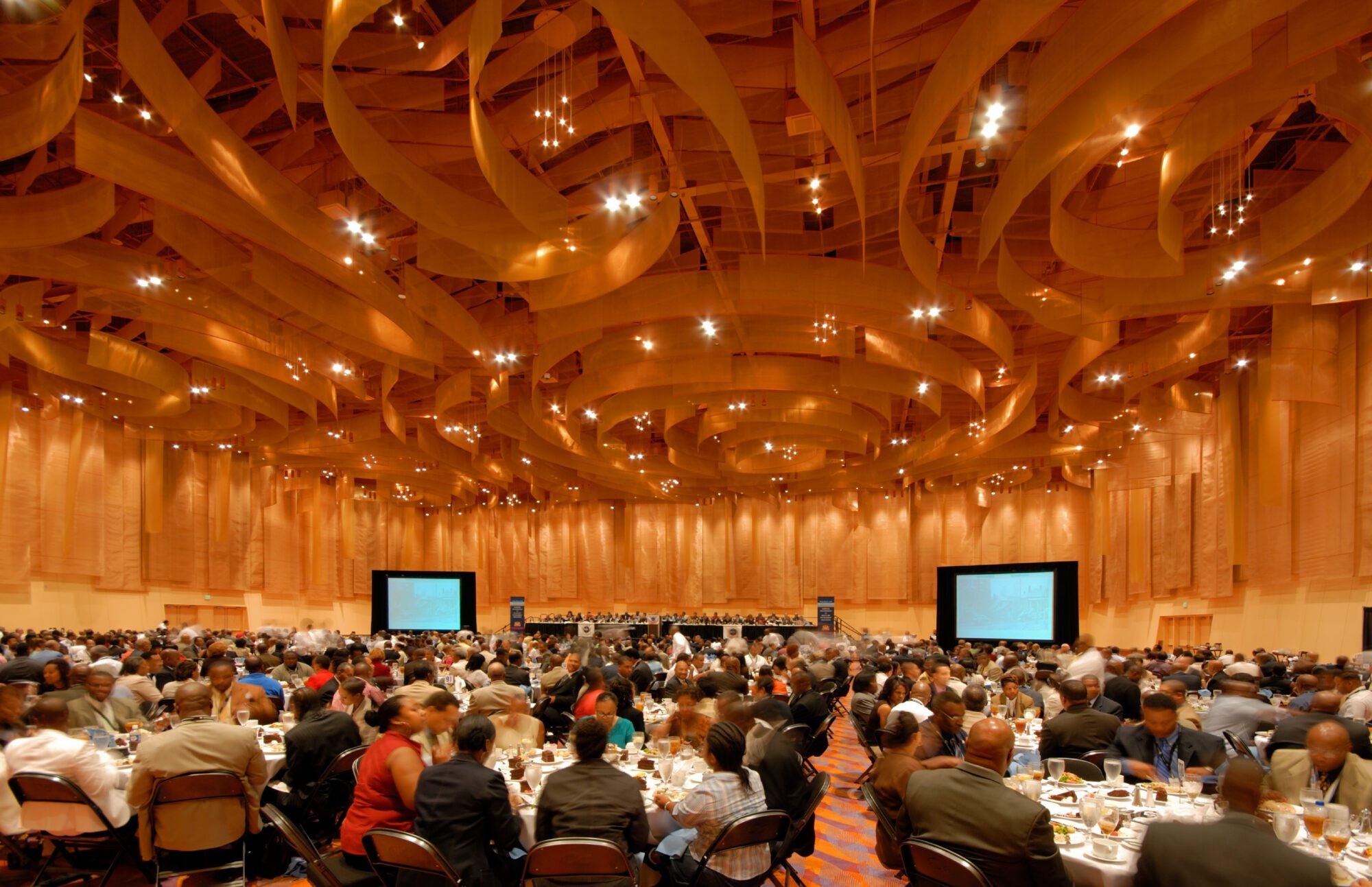 Convention center ballrooms have evolved dramatically over the course of the last decade. No longer the traditional "coffered ceiling and chandelier" space, a signature, multi-purpose ballroom should be a highly memorable experience, defining the destination in today's competitive convention marketplace. It should be highly flexible so it is capable of hosting a wide range of events, incorporate views and daylight along with indoor and outdoor pre-function space, and present high-quality design creating an immediate and lasting impression.
As one of the nation's pre-eminent convention center designers, LMN has pioneered industry-leading innovations in ballroom design. Building on our extensive expertise with all types of public gathering and events facilities–including conference and convention centers worldwide, as well as over 45 performing arts projects in some 30 cities–we have developed a refined approach to the design of dramatic event spaces. With bold materiality, theatrical lighting, dynamic special effects, and other unexpected design moves, LMN's ballrooms achieve great returns for clients within economical means.
Below, we feature several recent examples of these spaces, drawing frequent inspiration from our work in the performing arts. Theater projects such as Marion Oliver McCaw Hall and the Tobin Center for the Performing Arts (below) focus on immersing the user in an enveloping experience of light, volume, views, and materials, with a high degree of flexibility to suit different audiences and performances.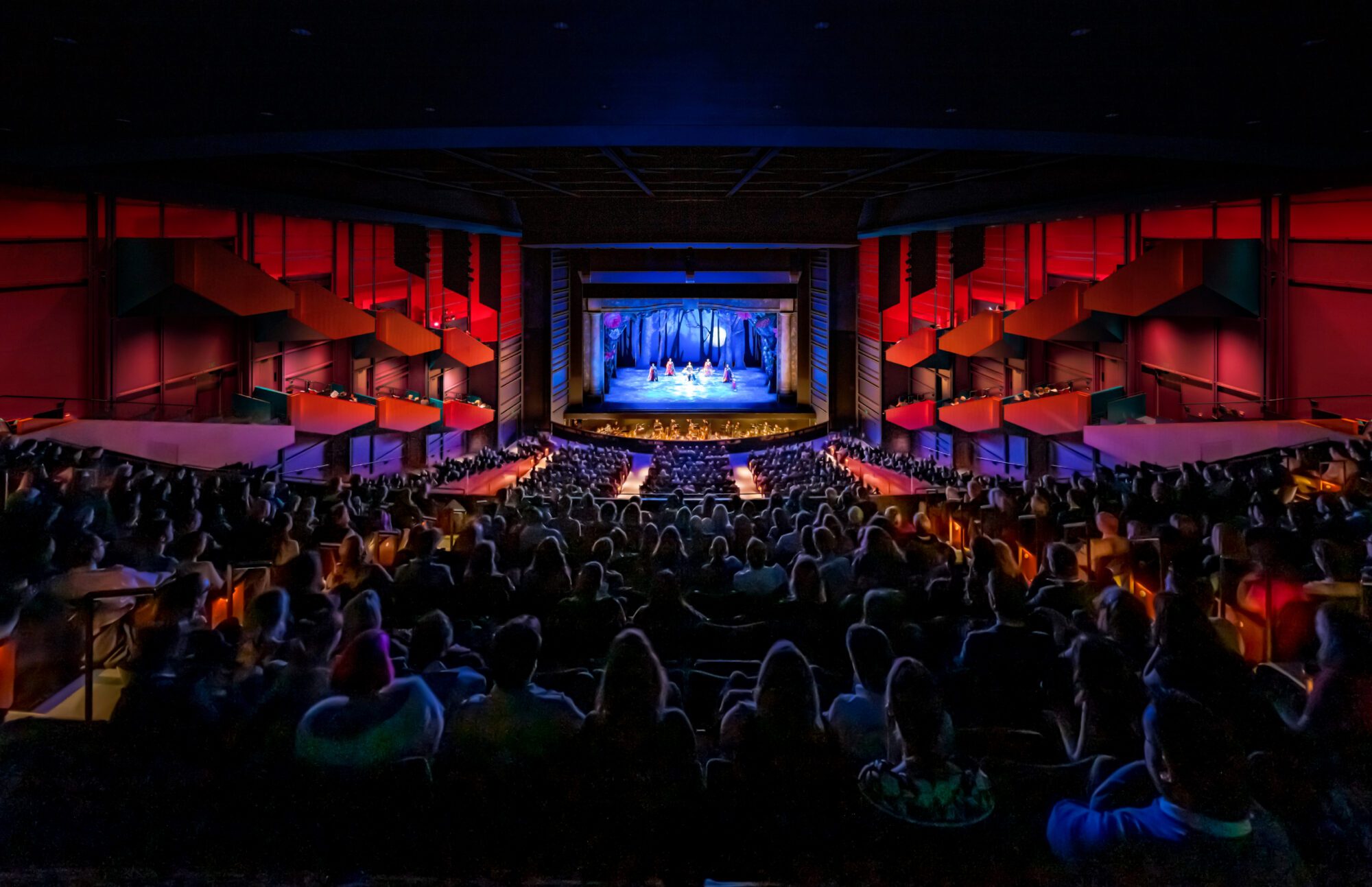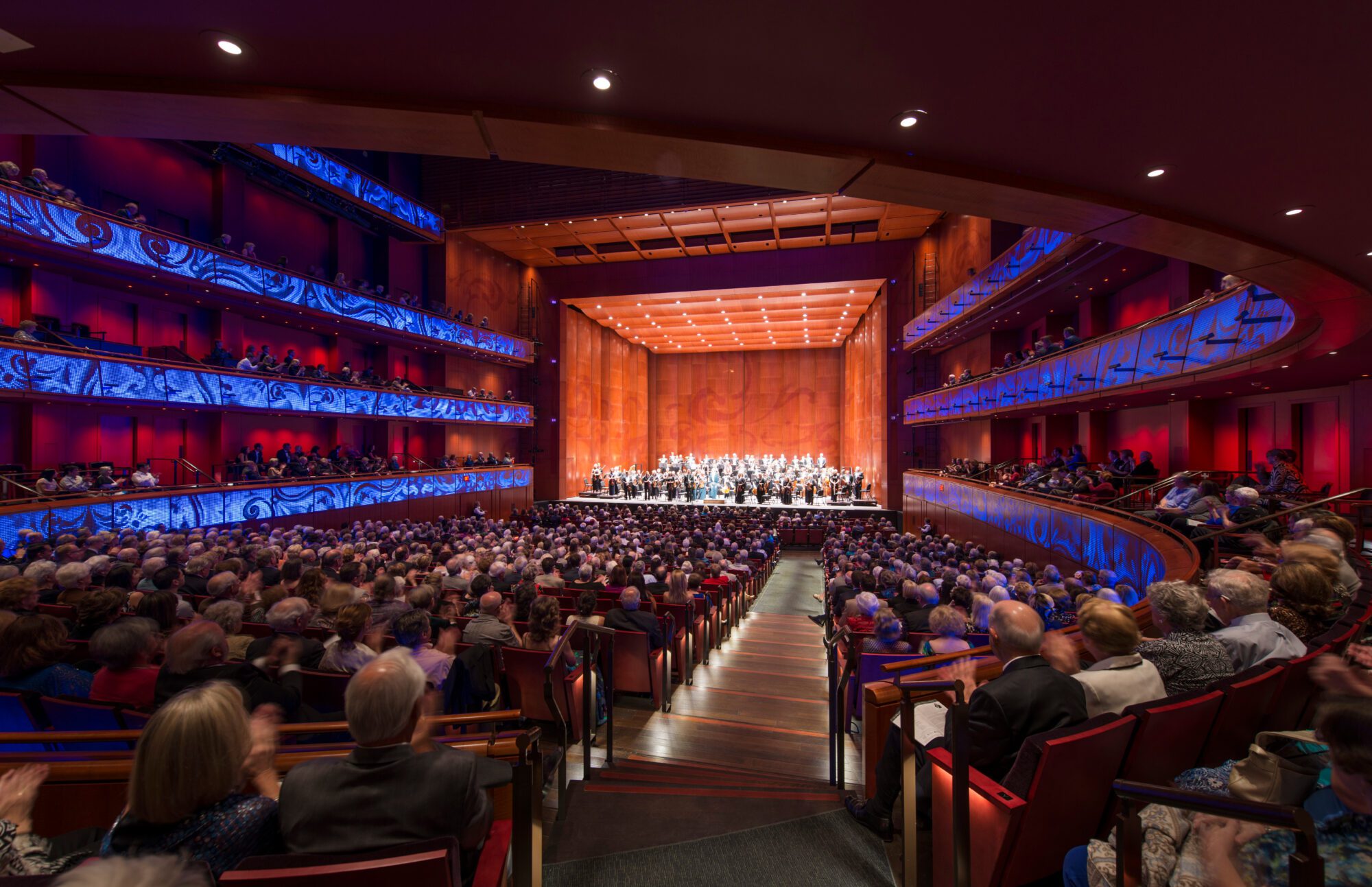 In a convention center ballroom, the ceiling offers particularly compelling opportunities for transforming the character of a space quickly and economically. The ceiling plane in these large spaces is usually a considerable distance above the occupant, reducing the immediate visual and tactile perception of materiality. This opens up possibilities to leverage low-cost finishes while achieving a feeling of high quality, enhanced by theatrical lighting and geometric expression to define a visitor's memory of place.
The ballrooms of the Duke Energy Convention Center (at top), and Battelle Hall (below) are distinctive, award-winning examples of this approach to the ceiling design.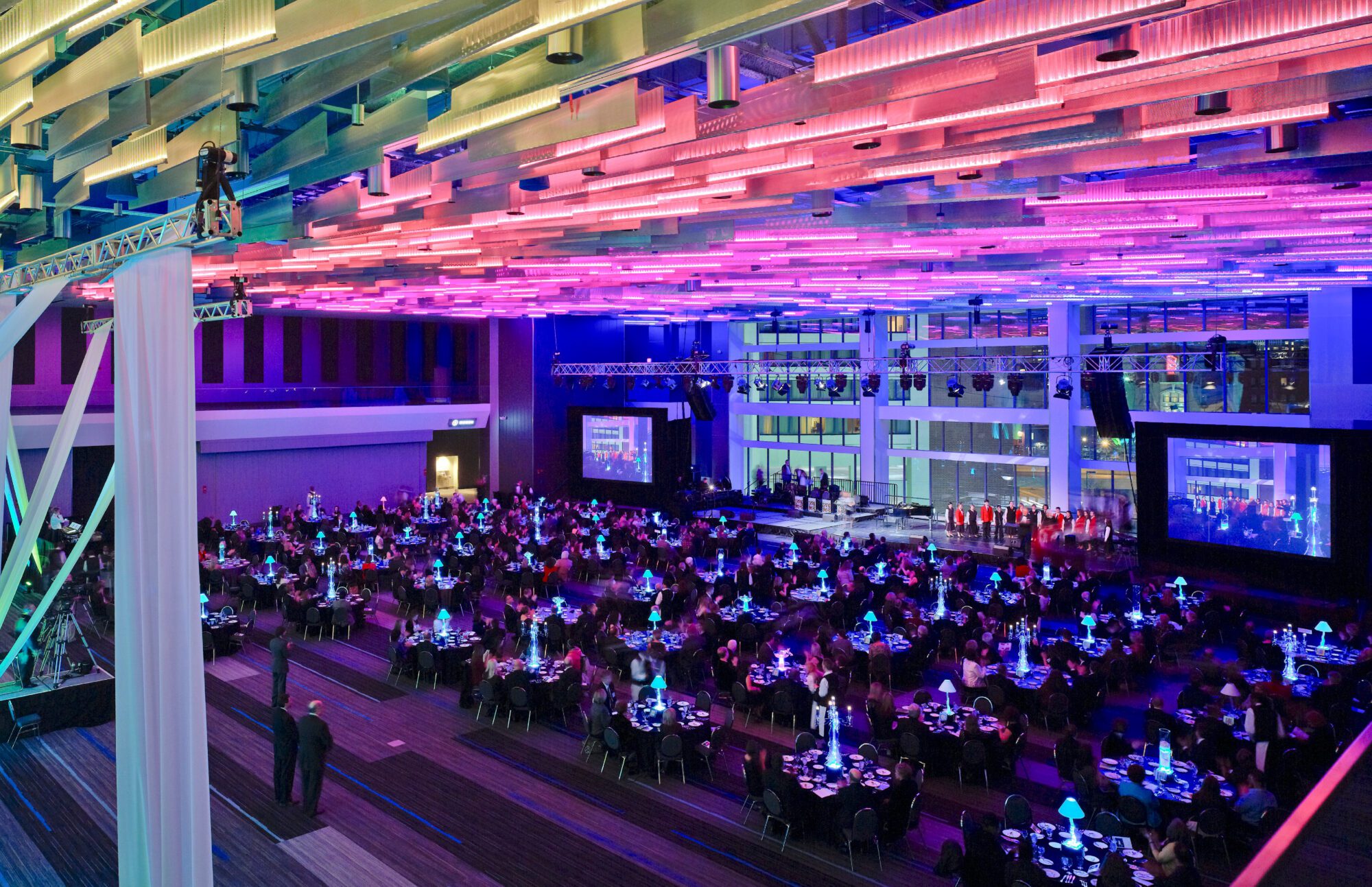 Another innovation involves "breaking" the ceiling plane, replacing a single, continuous or coffered surface with a series of vertical "fins". When viewed from the side, these create the effect of a solid surface, while retaining enough openness to access power, lighting and pick-points for banners and rigging. Recent examples of this approach (below) include LMN's work at the Ernest N. Morial Convention Center in New Orleans, LA; Cleveland Convention Center in Cleveland, OH; and Winnipeg Convention Centre in Winnipeg, MB.
Vancouver Convention Centre West (below) features a 55,000-square foot multi-function ballroom with a spectacular glass wall, capitalizing on the signature waterfront view and bringing daylight deep into the room. The ceiling system, designed as a series of wood slats that recall the city's logging heritage, allows for almost unlimited access to the structure above, so that the room easily transforms into exhibit space or theatrical functions.
This video from the TED Conference, now held annually at Vancouver Convention Centre West, showcases the flexibility of the ballroom space for the construction of a pop-up theater.