LMN is Gearing Up for Bike To Work Month
04.20.15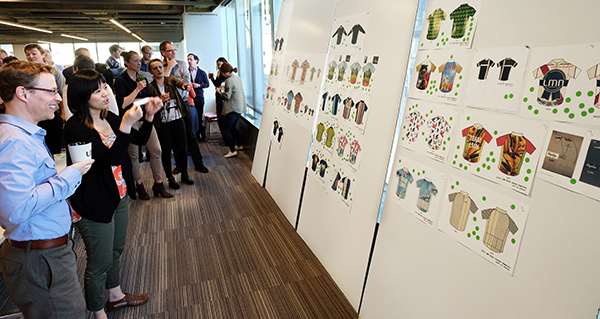 May is Bike to Work Month and LMN will be participating in the Cascadia Bicycle Club 2015 Bike Month Challenge. In 2014 LMN had a total of 30 riders and rode 3,465 miles. We compete as a firm against the rest of the city for most miles ridden and most trips, and we also compete in the Architects & Engineers league to see which AE firm has the most grit.
Internally, we also hold a Bike Jersey Design Competition every few years. This time the competition was fierce with some 25 entries, whittled down to 2 finalists and a sudden-death tie-breaker round. The winner is below.
Congrats to all the great entries, forcing us to make some tough fashion choices. We will ride in style.